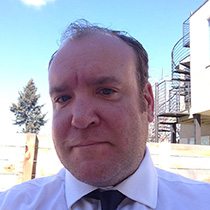 Associate Broker
Licensed in Colorado
Denver, Colorado Headquarters
Phone: (323) 403-8484
Email: mbetz@nrercorp.com
Michael was born and raised in Denver, graduated from North High School and the University of Colorado. He then moved to Los Angeles and spent the last 14 years working in the film industry as a key assistant location manager where his many responsibilities included obtaining film permits, location contracts and managing logistics for film crews in excess of 150 people while working on location.
He has worked on television shows such as Bones, Arrested Development and Modern Family as well as multiple feature films including Pirates of the Caribbean, Angels & Demons, Secretariat, We Bought A Zoo and Argo. Michael has been recognized for being a part of Location Department of the Year for the films Transcendence and The Gambler by the Location Managers Guild of America.
He has recently relocated back to Denver and is now a relocation manager for Nationwide Real Estate and Relocation Corporation looking to bring his unique expertise to the relocation/real estate market.