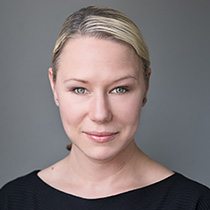 Photographer
Colorado

Phone:
Email:
Gabriela Gjurekovec is a professional photographer who has called Denver, Colorado, home since 2005. She grew up in the Republic of Serbia (former Yugoslavia) where she attended The University of Architecture and Civil Engineering in Subotica, Serbia, and worked for local newspapers as a freelance photographer.
She moved to Montreal, Canada in 1999 and worked for many years with successful entrepreneurs and renowned designers and photographers, which inspired her to pursue her own entrepreneurial career. In Montreal, Gabriela's professional background included sales, design and management in the architecture, hospitality and floral/wedding industries.
Today, Gabriela G Photography is the perfect marriage of her passions for photography, art and business/marketing.
With more than 10 years business experience as an entrepreneur and professional photographer – specializing in real estate photography/virtual tours, business photography and lifestyle portraits – Gabriela understands the value of effective marketing techniques and delivering the best service possible to her customers.
She is committed to building long lasting relationships with her clients and delivering a high quality of work at an affordable price. Connect with Gabriela, also known as "GG," and get to know Denver's most dedicated architecture and interior photographer.