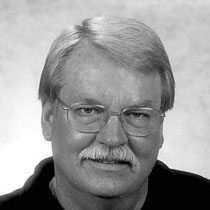 Insurance Partner
Colorado

Phone:
Email:
Tom has been in sales since graduating from college in 1979 when he took a position with an animal health company located in Missouri. He was responsible for establishing business relationships with both large animal and companion animal licensed veterinarians over a multi-state territory. Responsibilities included sales, some diagnostics and over-all territory management.
After leaving the animal health Tom has been in title insurance sales in since 1985.
Over the course of those years he has been involved in all kinds of transactions from residential to refinance to commercial. His work philosophy is that no one makes any money until the transaction goes to the closing table and, among other things, it's his job to see to it that happens. If that can be accomplished with a liberal infusion of humor while never losing sight of the ultimate goal all the better.
Tom has the reputation among his peers as honest and ethical and among his customers as a problem solver and advocate for getting their transactions closed.
Tom's hobbies include cooking, writing and aspiring to be a geriatric rock star.